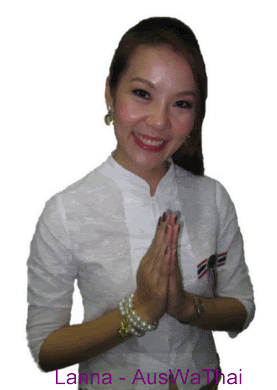 Bangkok
Shopping Tour
Our Tour residence is a gateway to Amazing Bargains  
Our Soi is the "start position" on the map - see inside tour program
You can DIY or appoint a Asoke PA Concierge for fastrack induction of Transport systems and Shopping Culture
 

 Experience

How to bargain Thai style

Language translation

 

We can

Orientate >

Translate >

Negotiate





We can

send your reorders

save your time

save your budget

 
Unique tour
How to use the fast ferry (thrill ride), how to haggle, (or we do it for you), how to use the BTS skytrain and and MRT if you want ....  We help carry your shopping.
You'll be be back ...  jing jing (jing jing means "really!")
 The Map shows our starting point and use of Public Transport system...
Why Phantip Plaza
It allows is to combine the experience of Skytrain/Subway/Ferry
The venues are not main tourism strip, prices are very low
Pantip Plaza  - Electronics, Computers, electronics, cameras

Platinum Mall - Clothes, shoes and much much more
once you have you how system you can D.I.Y.
Your investment in this tour will be returned 10 fold in time saved and money on purchases!
Tour time: 04 hours - transfer time approx 1hr there and back.
Tour Price: 1250baht pax, min 3 people, includes 1 complimentary foot massage 
excludes food/drink and Public transport cost

Transport cost: taxi to ferry 40baht, ferry 30baht, bts skytrain 30baht

How to Book > A.P.A.C. (A Personal Assistant <> Concierge)
Other shopping venues - complete list of zones and shopping tips - click here 
Shopping Tips
avoid transfers during peak hour traffic

European sizes versus Asian size (usually up 1 size)

prepare a shopping list to discuss with us before you depart, ideally during your foot massage
bring photos of your target buy items 
Shopping tips for Bangkok A to Z
Thai Culture – social event "Pang Loy" (street vendor Food)
Our shop has a small area to the front for casual meals. Please bring your favourite bottle of wine and we can introduce the culture of Pang Loy (street food) and Massage. Try thai style - see forum article
Other Links
Photo album (includes sample prices) and Video add - click here 

Thai Language - includes survival pak words to print

Print this page - click here (if inside a webpage to open in new page), use the print options on your tool bar or right click anywhere in the document.
Sample items and price - updated 2011-09         currency converter
Click on the individual items for Pictures or click here for all pictures
Computer Laptop 15,000 baht (new acer) dual core - with latest features
if your concerned with warranty > compare price if 2nd hand in your country
Glasses -
sunshades label names 100-200baht or

reading glasses 150-300baht (that's crazy) - you need to know magnification measurement 
if you think it's not quality then buy them as emergency spares (so cheap why not).
Ladies Fashion items - Belts 150baht        Fashion Jewellery 150-300baht
Shoes - sports 400 baht  casual and smart 500-700baht
Suits - off the shelf or tailor made - expect a saving of around 50% on your price at home
T-shirts - various styles from 150baht
Underwear Fashion label 100-200baht
Please submit - Feedback on shopping items to buy in Thailand
Our base




Soi 19 is your "home from home". 

Click here

 to see benefits of this Soi






Be Served
Themed to suit your budget Gold <> Silver <> Bronze
Serve yourself > D.I.Y. 
Group leaders
 "
tour database
", logistics on 600 venues (free support for developers)